YPSA observed World Human Rights Day'2020
Published by :
Ali Shahin
Posted on :
December 10, 2020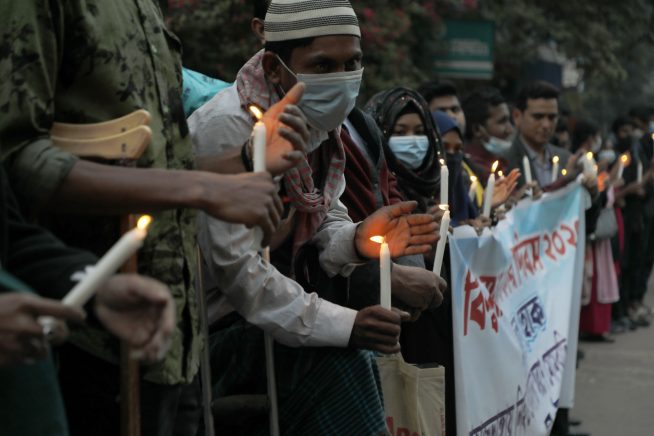 On the occasion of World Human Rights Day'2020, the sustainable organization, YPSA, has arranged a candle light vigil remembering the dead workers of the shipbreaking yards where the workers, representatives from different civil society organizations, family of the dead and injured workers, volunteers have joined and expressed their solidarity.
After the Press conference a candle light vigil was arranged in remembrance of the dead workers and appealing for the safety in all the yards. The event was also attended by The press conference were also addressed by Ms. Jesmin Sultana Paru, Executive Director (ED) of  OWDEB, Mr. Utpal Barul, ED of Bright Bangladesh Forum, Mr. Liton Chowdhury, ED of Shongshoptok, Mr. Md.Ali Shikdar, ED of Shopnil Bangladesh, Omar Shahed Hero, Program Officer of YPSA and several other different participants from different stakes of the society.